2019 – 10
POSTER DESIGN
When I was making this poster I wanted it look like a rave-poster from 90s. I came out with an idea of making something naive and primitive a-la "gas station design". Tape-like geometric planes helped me to organize the info about the exhibition.
Client:
Personal Project
2020 – 07
BRANDING AND IDENTITY
Luminary is a brand launched by The Art Institute of Chicago in 2020 that represents a society of the museum's largest donors. Luminary membership gives exclusive benefits to its members that can be used at the Art Institute of Chicago and also outside of the museum.
Client:
Art Institute of Chicago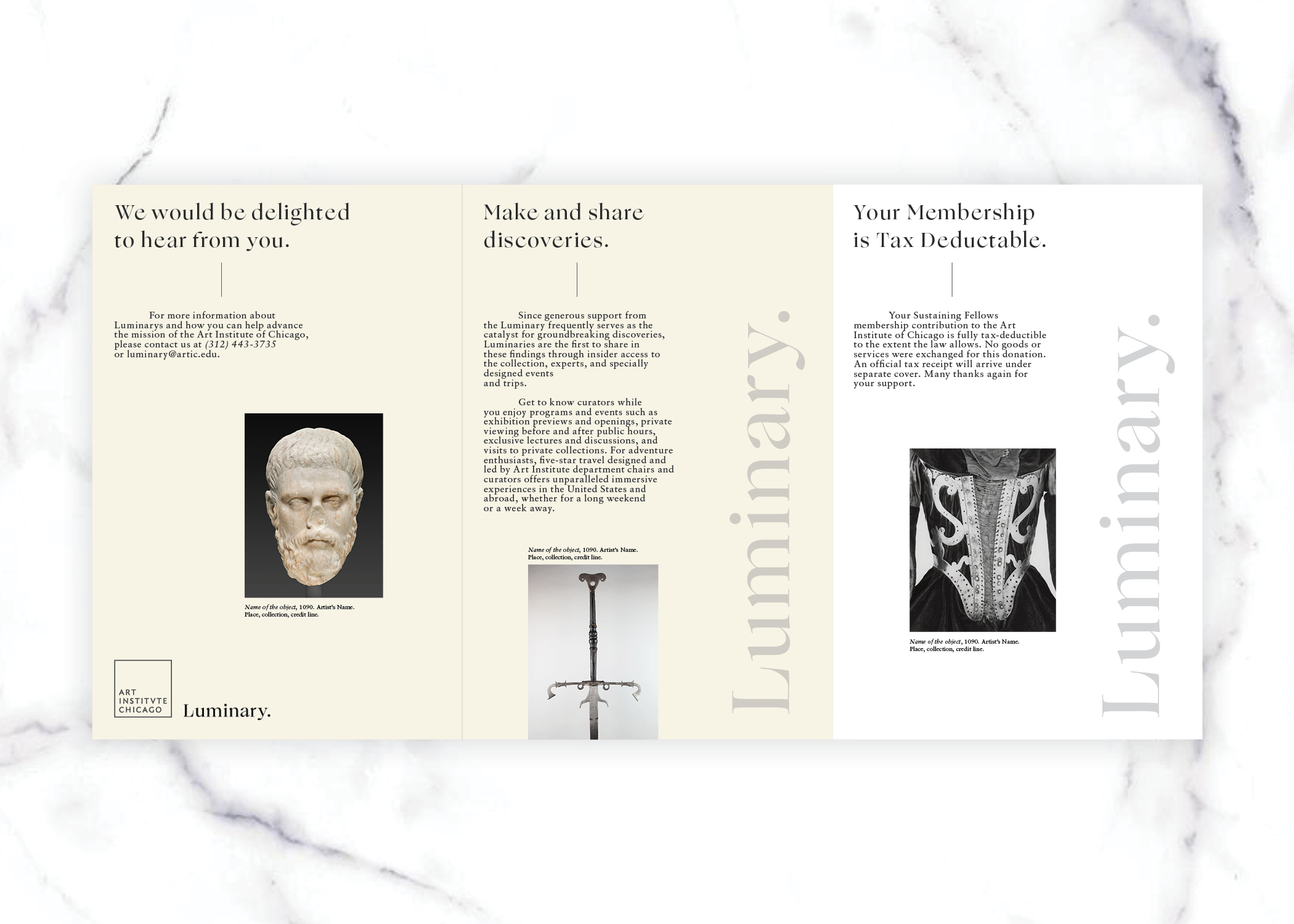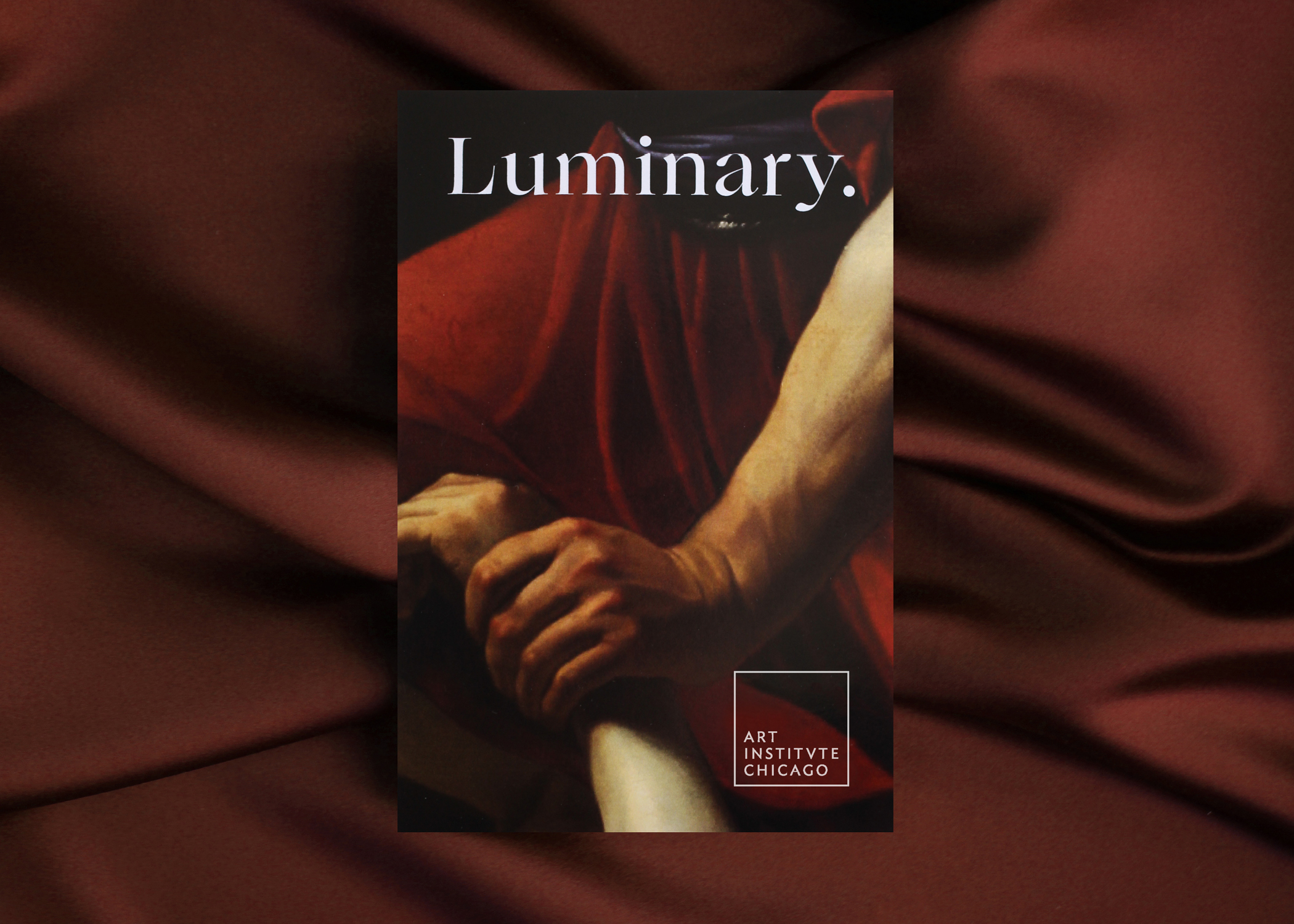 2020 – 03
EDITORIAL DESIGN
The New Media Caucus (NMC) is an international non-profit association formed to promote the development and understanding of new media art. It represents artists, designers, practitioners, historians, theorists, educators, students, and scholars.
Client:
New Media Caucus Chicago
2020 – 02
POSTCARD DESIGN
Postcards "Wait, this is free?" was made for the Art Institute of Chicago and introduces free access programs for everyone.
Client:
Art Institute of Chicago
2020 – 01
PACKAGING DESIGN
Packaging for the chocolate bar brand, ChocoCo, is a part of my BFA program. Chocolate bar packaging studies showed that some of the brands prefer to put the information about the cocoa percentage in the first position of the package. This ideology makes sense if a chocolate bar does not have a particular name and therefore the hierarchy of this particular design was created accordingly.
BFA Project